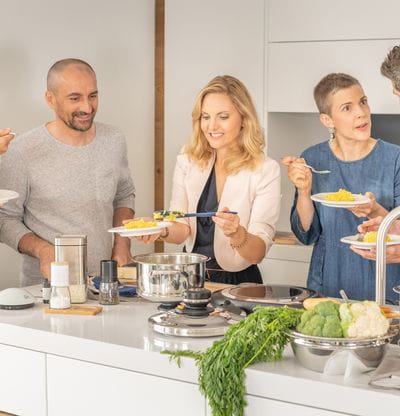 Live Cooking Experience
Enjoy an AMC Live Cooking Experience
To fully understand the benefits of our system, you have to experience it for yourself!
Cook simple, delicious recipes and have fun
That's what an AMC live cooking experience is all about. Invite your family and friends and enjoy an unforgettable evening with them. Your AMC consultant will take you on a culinary journey, and share valuable tips and tricks on healthy and tasty cooking along the way. During the live cooking experience, your AMC consultant will assess your requirements and tailor the event to your needs. After all, we aim to provide you with the best possible service. Our AMC consultant will contact you at a later stage to give you a personalized product offer.